ROUTE PERFECT........ TRAVEL THE EASY WAY......
We believe the world is a fascinating place, full of extraordinary people, breathtaking sights, colorful cultures and authentic experiences. Our goal is to explore and discover as much of it as we can, taking in every bit of it, while trying to immerse ourselves in the local culture and atmosphere.

The inspiration for our site came during a long and complicated trip planning session. We started thinking, what if there was a way that one could make those planning decisions a little easier: Which destinations to visit? What is the optimal route? How many nights are sufficient to stay in each place? What is there to see in the area? And finally, how can we manage the booking process through so many destinations?
GET NOTICED:ADVERTISE HERE !
Two weeks prime advertising space at just R500
Advert size:450px X 300px
Format : Jpeg
Contact : Johan at True Motives
BREWMART: MAKE YOUR OWN.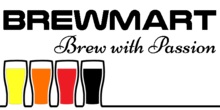 Distributors and dealers of equipment and consumables to make your own beer, wine, mead and other fermentable foods at home. We also supply the necessary consumables to make your own root beer and distilled beverages. We have two physical stores and country wide delivery to your door is available via courier.|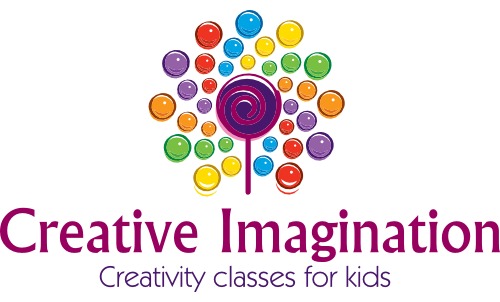 "Every child is an artist" – Pablo Picasso
Die Creative Imagination klasse skenk die geleentheid aan U kind om deel te neem aan 'n buitemuurse aktiwiteit. U kind kry die geleentheid om iets te skep met hul hande en hulle kreatiewe brein te gebruik.
"Every child is an artist" – Pablo Picasso
The Creative Imagination creativity classes create the opportunity for your child to participate in an activity after school
. Give your child a chance to create something with his/her own hands using their creative mind.
A growing number of studies present compelling evidence, connecting student learning in the arts to
a wide array of academic and social benefits. See notes below
ZANDO: TWINKLE THE NEW BABYSHOP. TWINKLE TWINKLE LITTTLE STAR.
TRAVELSTART ZONE
https://travelstart.pxf.io/c/1226530/371149/5446

QATAR ZONE
LEBANON CANBERRA
CHIANGMAI THE WORLD
THE STRANGE AND INTERESTING ZONE
THE MAN ZONE
Nickel Men's Product Braai
Espresso Machine Knives
Whey Powder Powerball
OUR AMAZING PLANET AND NATURE ZONE
PROPERTY ZONE
People sell their property for a variety
of reasons, including:
Foreclosure avoidance
Divorce
Unexpected medical bills or legal fees
Job relocation
Job loss
Unexpected property inheritance
Downsizing
Retiring
INSURANCE ZONE
GREAT AFRICAN SURVIVAL
http://www.africansurvival.co.za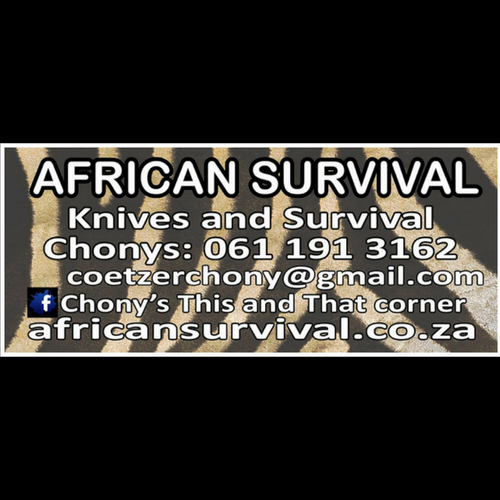 CAPE COFFEE BEANS
BUSINESS ZONE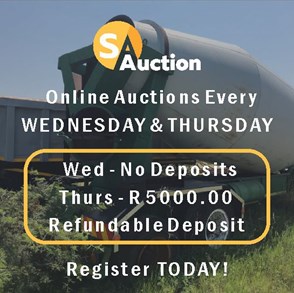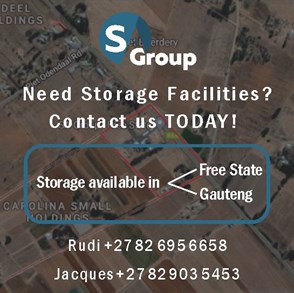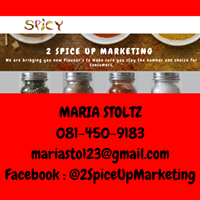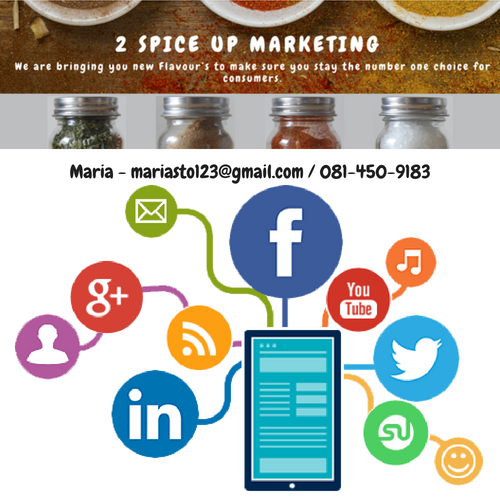 We Supply, do Installations, Maintenance, Repair Systems Upgrade of all Professional CCTV
Security Equipment to both the residential and commercial sectors ! Call today for your FREE
No Obligation survey and quote !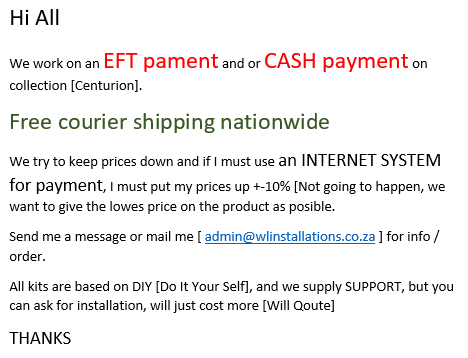 OUR COMPANY OF THE DAY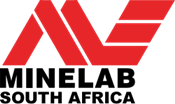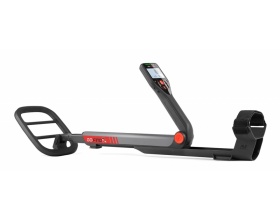 .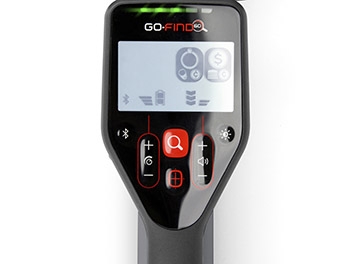 FINANCE AND LOANS ZONE
GREAT LAWNS ZONE
.
EDUCATION ZONE
FUNNY ZONE
TECNOLOGY ZONE
READING ZONE: GREAT BOOKS AND GREAT AUTHORS

Kathy Reichs's first novel Déjà Dead catapulted her to fame when it became a New York Times bestseller and won the 1997 Ellis Award for Best First Novel. Her other Temperance Brennan books include Death du Jour, Deadly Décisions, Fatal Voyage, Grave Secrets, Bare Bones, Monday Mourning, Cross Bones, Break No Bones, Bones to Ashes, Devil Bones, 206 Bones, Spider Bones, Flash and Bones, Bones Are Forever, Bones of the Lost, Bones Never Lie, Speaking in Bones and the Temperance Brennan short story collection, The Bone Collection. In addition, Kathy co-authored the Virals young adult series with her son, Brendan Reichs. The best-selling titles are: Virals, Seizure, Code, Exposure, Terminal, and the novella collection Trace Evidence. The series follows the adventures of Temperance Brennan's great niece, Tory Brennan. Dr. Reichs' latest novel, Two Nights, was released July 11 and features Sunday Night, a tough-talking, scarred heroine. Dr. Reichs was also a producer of the hit Fox TV series, Bones, which is based on her work and her novels.
From teaching FBI agents how to detect and recover human remains, to separating and identifying commingled body parts in her Montreal lab, as a forensic anthropologist Kathy Reichs has brought her own dramatic work experience to her mesmerizing forensic thrillers. For years she consulted to the Office of the Chief Medical Examiner in North Carolina and to the Laboratoire de Sciences Judiciaires et de Médecine Légale for the province of Québec. Dr. Reichs has travelled to Rwanda to testify at the UN Tribunal on Genocide, and helped exhume a mass grave in Guatemala. As part of her work at JPAC (Formerly CILHI) she aided in the identification of war dead from World War II, Korea, and Southeast Asia. Dr. Reichs also assisted in the recovery of remains at the World Trade Center following the 9/11 terrorist attacks.
Dr. Reichs is one of only 100 forensic anthropologists ever certified by the American Board of Forensic Anthropology. She served on the Board of Directors and as Vice President of both the American Academy of Forensic Sciences and the American Board of Forensic Anthropology, and is currently a member of the National Police Services Advisory Council in Canada. She is a Professor in the Department of Anthropology at the University of North Carolina-Charlotte.
Dr. Reichs is a native of Chicago, where she received her Ph.D. at Northwestern. She now divides her time between Charlotte, NC and Montreal, Québec.
---
ONLINE SHOPPING : PET PRODUCTS
CLOTHING AND FOOTWEAR ZONE
HOMECHOICE
SPORT ZONE
ONLINE SHOPPING
EYESUPPLY ZONE
ONLINE SHOPPING :BOOKS
FOREX ZONE
BID OR BUY ZONE
CARDREADER
tilaa_seiska luottoraha-hiihtoloma-skier
DIRTBODY COFFEE SCRUB: TARGET YOUR BODY IN WINTER.SCRUB THE COLD AWAY.
AMAZON ZONE
RUN IN JULY: OUR SELECTION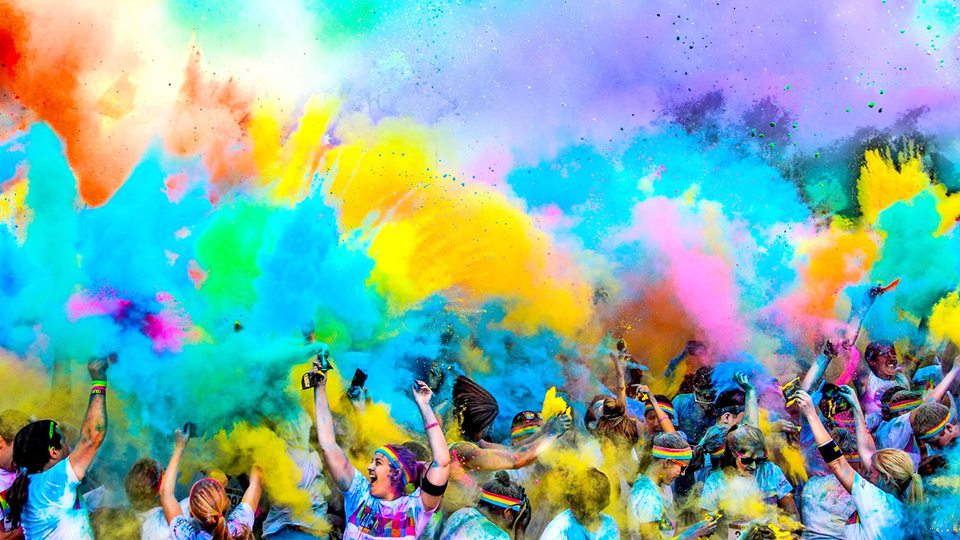 NIGHT FEVER IN JULY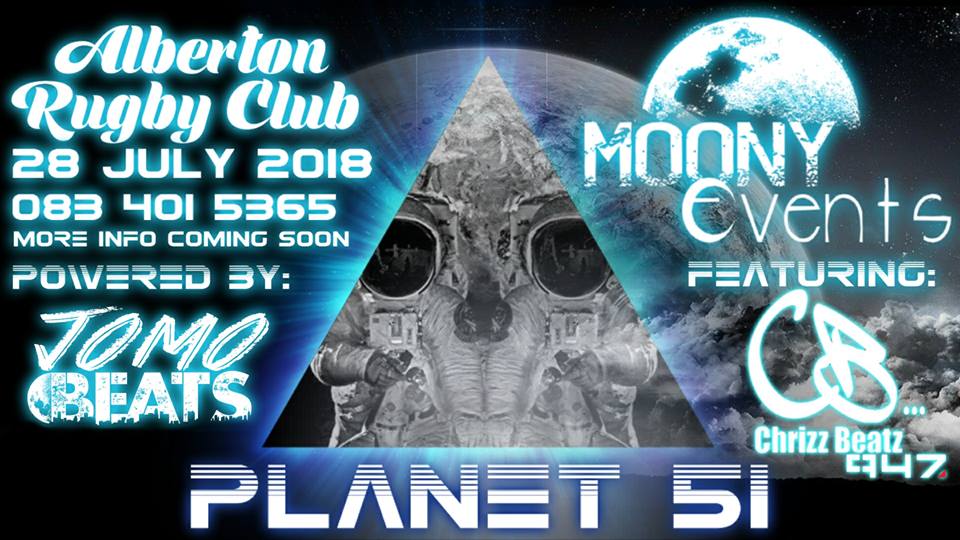 //www.alumni.hw.ac.uk/watt-club
COIN COLLECTORS
There is a Fantastic opportunity for investors at the moment and important that you know about it.
NEW RELEASE-PRESTIGE FIRST EDITION
A Rare and Unique International First Edition Finest Proof 70 Silver Krugerrand has been launched.
They are extremely rare and it is their rarity, first issue and finest grade that will contribute to massive performance! They are expected to double in value within the year and all Proof 70's reach values of R100,000 plus. You have the opportunity to get this New Release at the Launch price.
South Africa's First Edition is being graded by the Top Grading House in the United States. It has taken off overseas and South African investors are buying quickly!
A rare coin needs to be part of a limited edition and have a grading certification internationally to allow for stronger growth performance. This is the standard internationally and crucial for Rare Silver Krugerrand performance.
There are bullion Silver Krugerrands that are not graded and not rare and it is costly to pay three times the price for a coin that is not rare and will not have much growth if any.
I therefore recommend that you include The Extremely Rare Finest Proof 70 First Edition Silver Krugerrand and thereafter normal Gold Krugerrands. You have an opportunity to get the Launch Offer of the Highest Grade Proof Silver Krugerrand and I would start with these because they are going to give you the highest returns. See more information below. Bullion is not rare and therefore growth is very slow.
THE FINEST PROOF 70 FIRST EDITION SILVER KRUGERRAND.
South Africa do have 15 000 Proof coins but they won't gain value for fifty years because that is not rare.
The Proof 70 is going to be extremely rare in South Africa- Approximately 250-300
All Proof 70's reach R100,000 and higher. Some of the Proof 70's have reached values of R750,000 and up to 2 million.
We are expecting the Proof 70 to achieve more than R100,000 within two years and R200,000 within three years which will be a time when they can be sold at a massive profit. They are Dollar based and that is a huge advantage for South Africans. The Proof 69 is also acknowledged as the second finest and they also have the potential to double in value by the end of the year because they are the First Edition.
There are clients who are ordering ten and five Proof 70's because of the performance potential.
I recommend that you reserve one or more because of the wonderful opportunity.
The Proof 70 is also tax free when you sell it and that's a huge advantage for investors.
See more information below!
Launch Offer until the 29th June-14 Proof 70's and 25 Proof 69's Left!
Reserve Soonest with Prestige Combo Advantages
NEW RELEASE! –The 50th Anniversary Silver Krugerrands(1967-2017)
I am pleased to introduce you to S A Coin. We are the leading suppliers of Internationally Graded Numismatic South African Coins worldwide and have been in operation for nearly thirty years.
S A Coin specializes in Rare Coin Assets of finer distinction with International numismatic grading standards.
This provides the 'Gateway' to massive performance and values because they have grading credentials and rare populations. Of important consideration is that all graded coins are traded globally and have a corresponding dollar value everywhere.
That's why investors are buying internationally graded coins because they are dollar backed when our rand falls and stock markets and real estate fall behind international investors.
Today, I am introducing you to a valuable investment opportunity with Launch Offers and Combo "Building Blocks" to expand the necessary hedging opportunity for your portfolio.
Here are 'First Edition' New Release Graded coins I recommend which will give you enormous returns.
The Finest Proof 70 Silver 50th Anniversary Krugerrand
The Second Finest, The Proof 69.
A Proof Coin is a magnificent coin, of exceptional quality due to the polished dies used to strike the designs onto the coins, extra pressure is used and the coins are multi-struck. They have sharp and clear designs, of finer quality than their counterparts, being circulated coins.
When normal circulation coins are uncirculated and untouched and in good condition, they are graded Mint State.
The International Grading standard is the Sheldon Grading Scale which grades the coins according to their standard of quality: from Proof 61 to Proof 70 and Mint State 60 to Mint State 69. 70, the Superior FINEST! Further information regarding the advantages of owning Graded coins and these exceptional Prestige Krugerrands is in the email.
The Silver 50th Anniversary Krugerrands 2017 were the 'First Ever' Silver Krugerrands to be minted by South Africa and even better, a Limited Proof edition which are being graded internationally will have extremely low population numbers. This will deem these valuable rare assets to become 'highly' valuable
in the near future for astute investors who seize the opportunity.
There is a massive difference in value between ungraded coins and the Finest and Second Finest Graded.
Of an added advantage is that you can receive Pre-Launch Offers for these preferred graded coin assets because they have the potential to double within the first year, triple

within two years

and

within five years

, they have the potential to be selling at huge values. See the article in the first attachment with encouraging projections written by our CEO and Chairman.
The FIRST Year of issue is extremely crucial for stronger performance and if you own a Graded '2017' Proof Silver Krugerrand of the Finest or second Finest Grade, you will own Powerful Assets for your retirement portfolio and within the next five years.
LAUNCH-NEW RELEASE!
The Prestige Graded Proof 70 Proof Silver 50th Anniversary(1967-2017) 1oz Krugerrand
Prestige Graded Finest 'Proof 70' and 'Proof 69'
If you own the finest 'Proof 70' graded coin, or second finest, 'Proof 69', then you have valuable and dependable assets that will achieve the strongest performance of all the Graded Krugerrand coins. The First Edition Finest Proof 70 has already overtaken the normal Krugerrand due to their Rarity and Finest grading certification! The Proof 69's will certainly overtake their value before the end of 2018!
Pre-launch Offers and Combo Blocks for Early First Editions
Launch Advantages are for the first 50 Proof 70's and 50 Proof 69's.
There are not many left.
*Reserve the Launch Price promptly to get the advantage. They will sell quickly!
Select The Investment Coin of The Year
Proof Range

Launch

Price

Price increasing

30th June

Projections

December

2018

Select

Your Investment for 2018

1.1

Finest Proof 70

15,000

19,000

30,000

1.2

Proof 69

10,000

14,000

20,000

1.3

Combo Set of Two

Proof 70's

30,000

38,000

60,000

1.4

Block of Four Proof 70's

60,000

76,000

120,000

1.5

Block of Five Proof 70's

75,000

95,000

150,000

1.6

Block of Five Proof 69's

50,000

70,000

100,000

1.7

Block of Six Proof 70's

90,000

114,000

180,000

1.8

Block of Ten Proof 70's

150,000

190,000

300,000
There are also 'Specimen Mint State' Grades
which we are not introducing as a result of high grading populations.
The Prestige First Edition of The Graded Proof 70 Silver 50th Anniversary Coin will overtake any other Proof and Mint State Coin values because The Krugerrand, next to Mandela is one of the most powerful and sought after coins on the planet!
All 'Grading' capsules into which your Proof 70 and Proof 69 will be inserted have a Certification stamp on the Capsule.
Coins with Numismatic Grading Credentials achieve powerful performance.
They will outlast any other coins because their grading certification and authentication stamp authorizes their standard and identifies their international quality grading. Their capsules into which the graded coins are inserted will protect their superior quality and value for hundreds of years.
See attachment two for Article: Modern Rarities hold value
Take the Advantage to Own the Rarest and Prestige FIRST Edition at the Launch Offer!
The profits you receive from these valuable graded Krugerrands are completely tax free when you sell them. There are very few investments that offer the unique combination of high returns and also being a tax free instrument.
These coins are valued in Dollars and that means you don't need to worry about currency erosion and will become the perfect rand hedge to add to your portfolio.
Portable hard assets are easy to carry and will offer you security when the markets are going through turmoil.
The Graded Krugerrands are offering you the greatest investment opportunity for the next year, two years and five years. They will reach South Africa at the end of July and this is the first year of issue. Seize the incredible Launch Offers.
Within a year, these coins are projected to be selling at double the Launch offer. We suggest that you buy as many as you can afford because the returns are hugely encouraging.
Launch Offer
For investors who want to get the advantage of the Launch advantage, you need to reserve the Launch price promptly. Contact Kerry, your Broker soonest! There are only fifty of each grade that have been offered at the Launch price which will also close immediately when they are sold. As you can see they are selling. The price will very likely increase before the 30th June when the Launch offers are sold out.
Courier Delivery, Safekeeping or Collection
I will telephone and send you an email immediately when your Graded Krugerrands have arrived at our offices.
The orders for the Launch will be from overseas in early August. The grading standards are strict contributing to a rare population.
Safekeeping facilities are offered at no cost to you.
Free Courier delivery for Launch payments.
Reserve your Rare First Edition Proof Silver Krugerrands Today!
I will send you a Pro-forma Invoice promptly to assist you to qualify for The Launch Offers!
Assuring you of my professional attention.
Kind Regards,
Kerry McClelland
S A COIN CORPORATION SENIOR BROKER TEL 011 808 0300 FAX 011 808 0500 CELL 079 3555 901